India's star boxer Nikhat Zareen out-punched Algeria's Boualam Roumaysa in New Delhi on Sunday.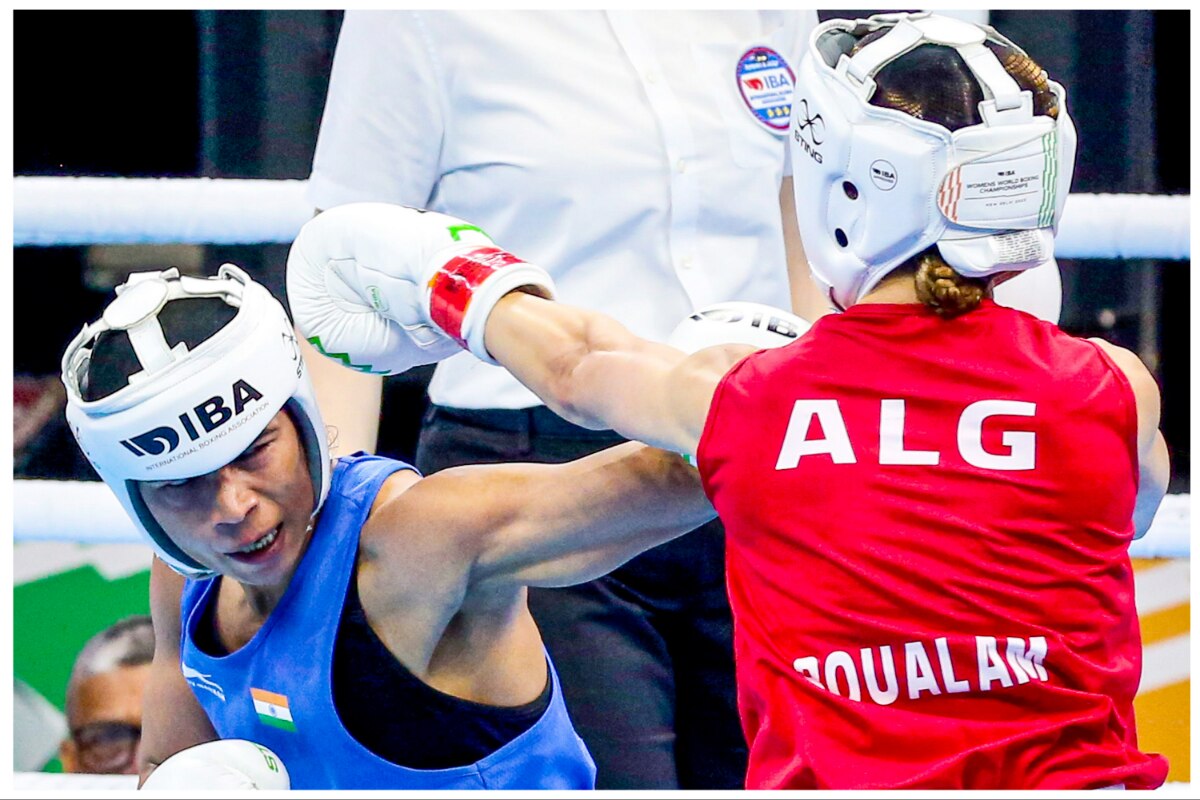 New Delhi: Star Indian boxer Nikhat Zareen out-punched Algeria's Boualam Roumaysa to secure a pre-quarterfinal berth in the Women's Boxing World Championships on Sunday.
Last edition's bronze medallist Manisha Maun (57kg) too advanced to the round of 16 with a 5-0 win against Rahimi Tina of Australia. Competing in the 50kg event, Nikhat beat the reigning African champion by a similar margin to notch her second win in the tournament.
Both boxers held themselves back initially and maintained a safe distance. Nikhat, who won gold in the last edition, drew first blood. The Algerian followed suit as the two pugilists tried to get the better of each another.
If Nikhat landed a few combination punches, Roumaysa capitalised on the Indian boxer's open stance to land several blows. However, the first round went in Nikhat's favour and the Indian began the next round by going all out. Roumaysa too looked set to come forward and attack.
Both boxers played with aggression and resorted to a lot of body clinching but in the end, much to delight of the Indian fans at the KD Jadhav Stadium, Nikhat emerged victorious.
"My strategy for today was to dominate the round as she (Roumaysa) was the top seed. There is an advantage of seeding. I did not get a seeding. If I beat the top seeds, it sets an impression on the judges," Nikhat said after the bout.
"I have seen her bouts before. She gets very aggressive if you are in close range. So, I had aimed to play from far but there was clinching and a bit of dirty game," she added.
Manisha, on the hand, made an aggressive start. She danced around the ring, dominating the bout. She mixed offence and defence, fighting from a distance. With the crowd chanting her name, Manisha played with confidence as she patiently waited for the right time to punch her opponent.