Polands Short Track Skater Maliszewska Suspended For Breaking Anti-Doping Rules
2 min read
Polish short track speed skater and European championship silver medalist Natalia Maliszewska was temporarily suspended after she broke anti-doping rules three times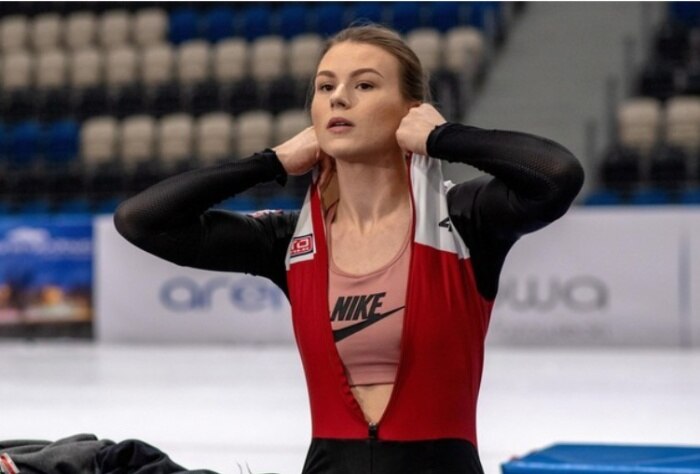 Warsaw: Polish short track speed skater and European championship silver medalist Natalia Maliszewska was temporarily suspended after she broke anti-doping rules three times, the Polish Anti-Doping Agency (POLADA) confirmed on Wednesday morning.
The 28-year-old Maliszewska, the most decorated short track speed skater of Poland, has won five medals at the European championships, and collected a silver at the world championship in Montreal, Canada, reports Xinhua.
"We confirm that the short track speed skating athlete has been temporarily suspended pending the investigation of her anti-doping rule violation case. This concerns three errors in the provision of residence data (ADAMS) and absences from the inspection window within 12 months. The decision is the result of the judgment of the Court of Arbitration for Sport," POLADA said in an official statement on Wednesday.
Maliszewska also made a statement on Wednesday, claiming: "I want to clearly emphasize that my case handled by POLADA does not concern the detection of any prohibited substance or the avoidance of doping controls. In recent years, I have been subjected to several dozen anti-doping tests, which have never revealed the presence of any prohibited substance."
After two errors in the provision of residence data in the system, Maliszewska was not available for doping control within the designated one-hour window and at the place and time indicated by her.
"My delay of a few minutes, for which I can only apologise, may result in very serious consequences in the form of a two-year disqualification and prohibition of my participation in the next Olympic Games," Maliszewska added.
The final decision will be adjudicated by an independent disciplinary panel, which will review all details of the case. According to POLADA president Michal Rynkowski, that proceeding can be closed within three months.