The fourth Test is scheduled to be held at Ahmedabad from March 9-13.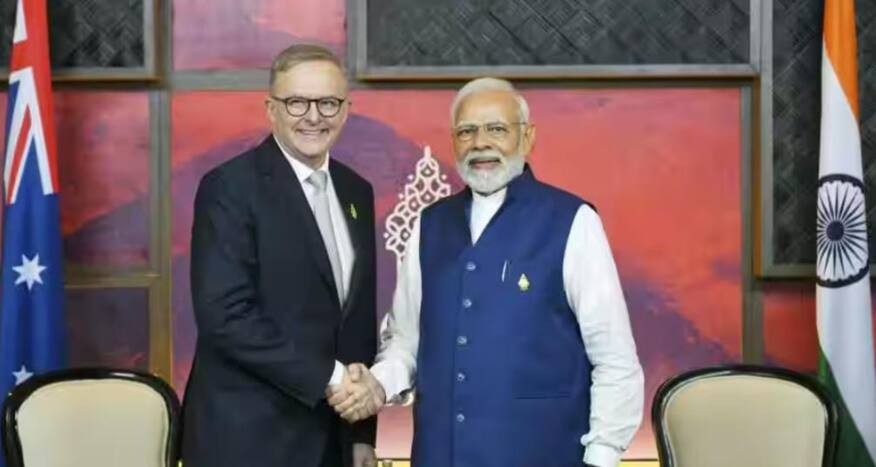 New Delhi: Australian Prime Minister Anthony Albanese is set to make his maiden trip to India early next month with an aim to boost overall bilateral engagement in a range of areas, including trade, investment and critical minerals.
People familiar with the plan for his visit said on Monday that Albanese is expected to begin the visit around March 8 and he and Prime Minister Narerndra Modi are likely to travel to Ahmedabad to witness the fourth cricket Test match between India and Australia.
The fourth Test is scheduled to be held at Ahmedabad from March 9-13.
It will be Albanese's first visit to India after he became prime minister in May last year.
External Affairs Minister S Jaishankar visited Australia last week ostensibly to prepare for the visit to India by the Australian prime minister.
There is no official announcement of the visit yet.
However, Albanese mentioned about his visit to India in a tweet after meeting Mr Jaishankar on Saturday.
"It was wonderful to meet with @DrSJaishankar his morning ahead of my trip to India next month. We discussed our strategic partnership, economic opportunities and the people-to-people ties that enrich our nations," he tweeted.
The people said expansion of cooperation in the Indo-Pacific in the backdrop of China's growing military muscle-flexing in the region is expected to figure in the talks during the Australian prime minister's visit to India.
They said boosting trade, investment and critical minerals will figure high on the agenda of talks between Prime Minister Modi and Albanese.
The ties between India and Australia have been on an upswing in the last few years. The India-Australia Economic Cooperation and Trade Agreement (ECTA) came into force in December and it is expected to facilitate significant expansion of two-way trade.
Defence and security ties between India and Australia have been on an upswing in the last few years.
In June 2020, India and Australia elevated their ties to a comprehensive strategic partnership and signed a landmark deal for reciprocal access to military bases for logistics support.
The Mutual Logistics Support Agreement (MLSA) allows the militaries of the two countries to use each other's bases for repair and replenishment of supplies, besides facilitating scaling up of overall defence cooperation.
In August last year, four Sukhoi-30 MKI fighter jets and two C-17 heavy-lift aircraft of the Indian Air Force joined a 17-nation air combat exercise in Australia.
Over 100 aircraft and 2,500 personnel from Australia, Canada, France, Germany, Indonesia, India, Japan, Malaysia, the Netherlands, New Zealand, the Philippines, Republic of Korea, the UAE, Singapore, Thailand, the US and the UK participated in the exercise in Australia's Northern Territory.
Australia is set to host the Malabar naval exercise later this year. It will involve the navies of India, Australia, Japan and the US.