Ajit Chandila was one of the three Rajasthan Royals players, who was handed a life ban for their involvement in 2013 IPL spot-fixing scandal.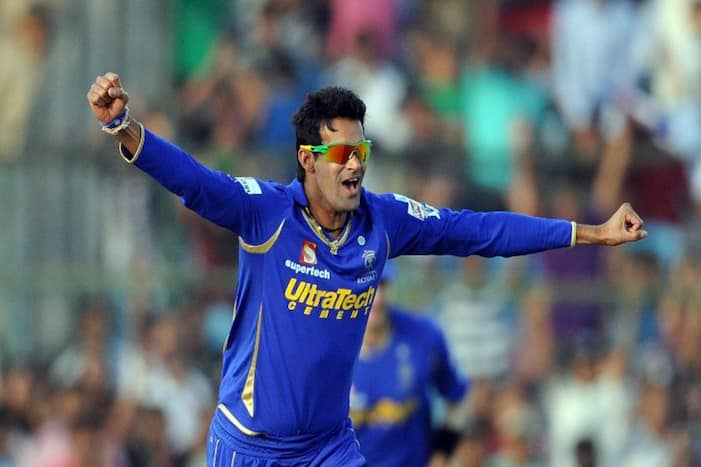 New Delhi: Former Rajasthan Royals off-spinner Ajit Chandila, who was handed a life ban by the BCCI for his involvement in the 2013 IPL spot-fixing scandal that rocked the Indian cricket, has been set free after it ban was reduced to seven years.
Chandila was one of three accused in the spot-fixing scandal. S Sreesanth and Ankit Chavan were the other two. Not only these three cricketers, BCCI also suspended Rajasthan Royals and Chennai Super Kings for two years after their officials were involved in alleged betting activities.
"The present matter arises out of Case Crime No 20/2013 dated 09.05.2013 registered with the Special Cell of Delhi Police against the Applicant on allegations of spot fixing in cricket matches of Indian Premier League ("IPL")," BCCI ombudsman Vineet Saran wrote in his order, reported by the Indian Express.
"Pending inquiry, BCCI suspended the Applicant from all cricketing activities on 17.05.2013. Apart from the criminal proceedings initiated against the Applicant, Disciplinary proceedings were also initiated against him by BCCI. Accordingly, the Applicant's Representation dated 04.11.2019 is accepted and his prayer for granting him parity with Sreesanth and Ankeet Chavan is allowed. The life ban imposed on him by Order of BCCI Disciplinary Committee dated 18.01.2016 is reduced to a period of seven (7) years from 18.01.2016," Saran added.
Notably, Chandila was the first from Rajasthan Royals to take a IPL hattrick. Chandila's hattrick came against now-defunct Pune Warriors India in the 2012 edition of the IPL. He played two seasons for Rajasthan Royals playing 12 matches and took 11 wickets with a best figure of 4/13 in 2012.