Ravindra Jadeja and Ravichandran Ashwin have a cumulative tally of 462 wickets (45 matches). The Harbhajan Singh and Anil Kumble pair had a total of 501 wickets.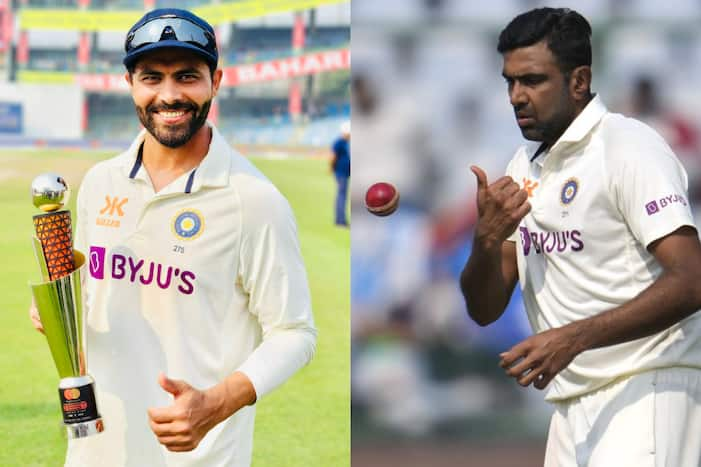 New Delhi: The Australian team have surrendered meekly in front of Ravichandran Ashwin and Ravindra Jadeja in the ongoing Border Gavaskar Trophy. The Indian spin duo has so far taken 31 wickets collectively in the first two Tests, winning the games for India inside three days on both occasions.
The Jadeja-Ashwin pair aren't very far from surpassing the legendary combination of Harbhajan Singh and Ani Kumble to be called as best spin bowling pair in the country in the longest format of the game.
With a collective tally of 501 wickets in 54 Tests, Kumble (281 wickets) and Harbhajan (220), the retired duo still sits at the top of the table but are soon to be dethroned, most likely by the end of the Border Gavaskar Trophy.
At present, the Jadeja (214) and Ashwin (248) have 462 Test wickets in 45 matches and are just 39 wickets shy of the huge milestone.
The only other Indian spin bowling pair to have crossed 350 Test wickets is BS Chandrashekar and Bishan Singh Bedi. They collectively took 368 wickets in 42 Tests.
If Ashwin and Jadeja took a five-wicket haul each in the first Test against Australia in Nagpur, the latter single-handedly destroyed the Aussies at Feroz Shah Kotla in the second. The all-rounder took a 7/42 in the second innings of the second Test to turn the table for India.
If Ashwin and Jadeja go with the same rate like they have gone in the first two Tests, the duo are certain to overhaul the Kumble-Harbhajan pair by the end of the BGT.