The 2022-23 season is coming to an end and now the big question arises- Does Lukaku still have a future with the Blues?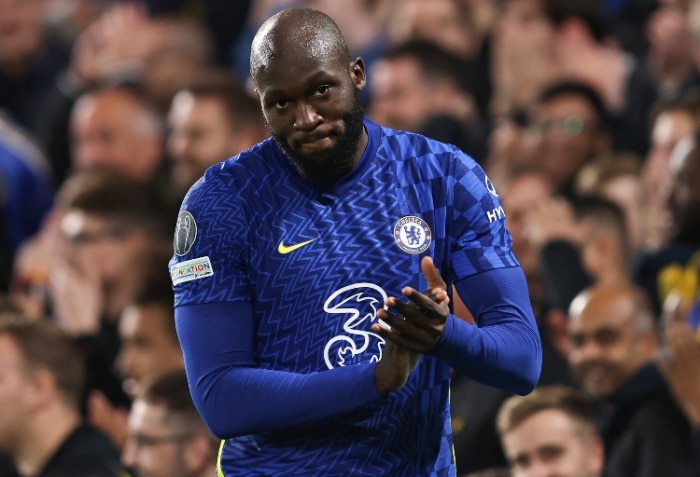 Kolkata: Romelu Lukaku has been a big point of concern for the past one year as his poor form has been constantly bringing him under the scanner both at the international stage and at the club level.
Since 2021, after his big money move to Stamford Bridge, nothing has been the same for the Belgian juggernaut. The stout forward has underperformed heavily and have failed to return back to his original groove and also failed to cope up with a so-called 'system change' under ex Chelsea gaffer Thomas Tuchel.
Romelu Lukaku only needs one chance 🇧🇪 #FIFAWorldCup | #HBD pic.twitter.com/7xRYc6FfTR

— FIFA World Cup (@FIFAWorldCup) May 13, 2023
Currently he is on loan at his dear club Inter Milan, but still the striker didn't manage to be at his prolific best.
The 2022-23 season is coming to an end and now the big question arises- Does Lukaku still have a future with the Blues?
Before discussing more on the Belgian international, we have to first see where Chelsea stand.
The North London Blues are now at an all-time low in recent years as the 2-time European champions are struggling at 11th place in the Premier League. They have let more goals than they've scored with an average of only a goal per match. This clearly shows apart from managing their defensive woes, they need to come up with a more reliable and viable source to churn out goals.
This season, Chelsea have lacked big time in converting goals and the main reason can clearly be season in their attacking squad. The Blues had the options of Raheem Sterling, Mykhailo Mudryk, Pierre-Americk Aubameyang and Joao Felix. Out of the lot, only Aubameyang has the reputation of being a prolific goal-scorer. But this season he was absolutely dreadful. Aubameyang was never an out-and-out striker and this is what Chelsea need now and Lukaku is very much capable of filling the void. Despite of having the capability to turn things around, his current performance hasn't been noteworthy and the injuries are not the only reason of his recent downfall.
EuropaLeague: ⚽️ Ballin' in the #UEL…

🇧🇪 Happy birthday, Romelu Lukaku 🥳#HBD pic.twitter.com/gGRterqHoQ

— Tyler Allen (@gators4096) May 13, 2023
Lukaku missed the major part of the 2021-22 season at Chelsea due to his leg injuries and the very same problem he had to deal again during his second stint with the Milan club. After the first-half of his second stint with the Blues, he himself revealed that he was unhappy how things were run under then coach Thomas Tuchel as the striker failed to cope up with his system of play. He later on apologized for his remarks but that didn't stop him from going to Inter. The striker's fitness has also been highlighted time and again. His weight was over hundred kilos as it was claimed by Italian Executive Beppe Marotta and it does effect a lot when a player of that size tries to accelerate with or off the ball.
"I have to say he has 103 kilograms to carry around, so he needs to be in perfect physical shape to deliver and he is not there yet," Marotta told to Sky Sport Italia.
"Unfortunately, another problem with this anomalous season is the World Cup, which was midway through the first half of the campaign. I can see that participation in the World Cup affected many players, some feel it more than others, and Lukaku had an injury that meant he was reduced to practically a cameo at that tournament'', he further added.
He has even got the basics wrong as well in recent times. The Belgian's first-touch has been horrendous and even from point-blank range he has missed the easiest of sitters, something we have seen it during the World Cup group stage matches.
"He couldn't keep the ball, he seemed scared of it," Inter Milan legend Beppe Bergomi told to Radio 24.
He was fit enough to play as a substitute only in the last two group games and his second-half performance against Croatia was perhaps one of his worst in national colors.
Like we mentioned before, Lukaku seems to be someone who is a specific system-based player and doesn't like to play if any alterations occur. Antonio Conte have really managed the Belgian in the best way possible and the results have been in his favor. He was successful in playing Lukaku to his strengths and this what the next Chelsea boss needs to do if he wants to get the best out of him. So Chelsea, if they decide to keep Lukaku in the squad, they might also consider Conte back as the gaffer. Frank Lampard is currently the interim coach and the Italian doesn't look like he has a chance. Instead former PSG and Tottenham coach Mauricio Pochetinno is heard to be a done deal. So when the Argentine takes over, it is to be seen whether Lukaku fits in his scheme of things or not.
The striker's second stint at Inter is a complete contrast to what it was back in 2019-2021 period. But in recent matches, Lukaku has been finding the back of the net and it looks like he is slowly and steadily getting the better of his devils. In the last 9 Serie A games, he has scored 6 goals and he seems to be more confident with every passing game. In the recent Euro 2024 qualifiers match, he even scored a hat-trick for Belgium against Sweden. Since April he has somewhat found his mojo back.
The player who has participated in most #SerieA💎 goals since April (9): ROMELU LUKAKU.

Take a bow.#InterSassuolo pic.twitter.com/p7i2DmejZX

— Lega Serie A (@SerieA_EN) May 13, 2023
Things are on the positive side for Lukaku but he needs to be wary of his fitness and will have to up his game if he wants to keep a place at either of the clubs. We would say going by his overall form through out the season, Chelsea should opt for someone else to end their goal-scoring woes. Lukaku needs time and would need to keep on playing more regular 90 minutes as the Blues will obviously want someone who is fit and injury-free and gets the best version of that player. It is better to play in Italy for now as things have started to come back to normalcy.
$(document).ready(function(){ $('#commentbtn').on("click",function(){ (function(d, s, id) { var js, fjs = d.getElementsByTagName(s)[0]; if (d.getElementById(id)) return; js = d.createElement(s); js.id = id; js.src = "https://connect.facebook.net/en_US/all.js#xfbml=1&appId=178196885542208"; fjs.parentNode.insertBefore(js, fjs); }(document, 'script', 'facebook-jssdk'));
$(".cmntbox").toggle(); }); });



Source link