The 36-year old appeared in 180 matches, the most number of games played by any Spanish player and scored 23 goals.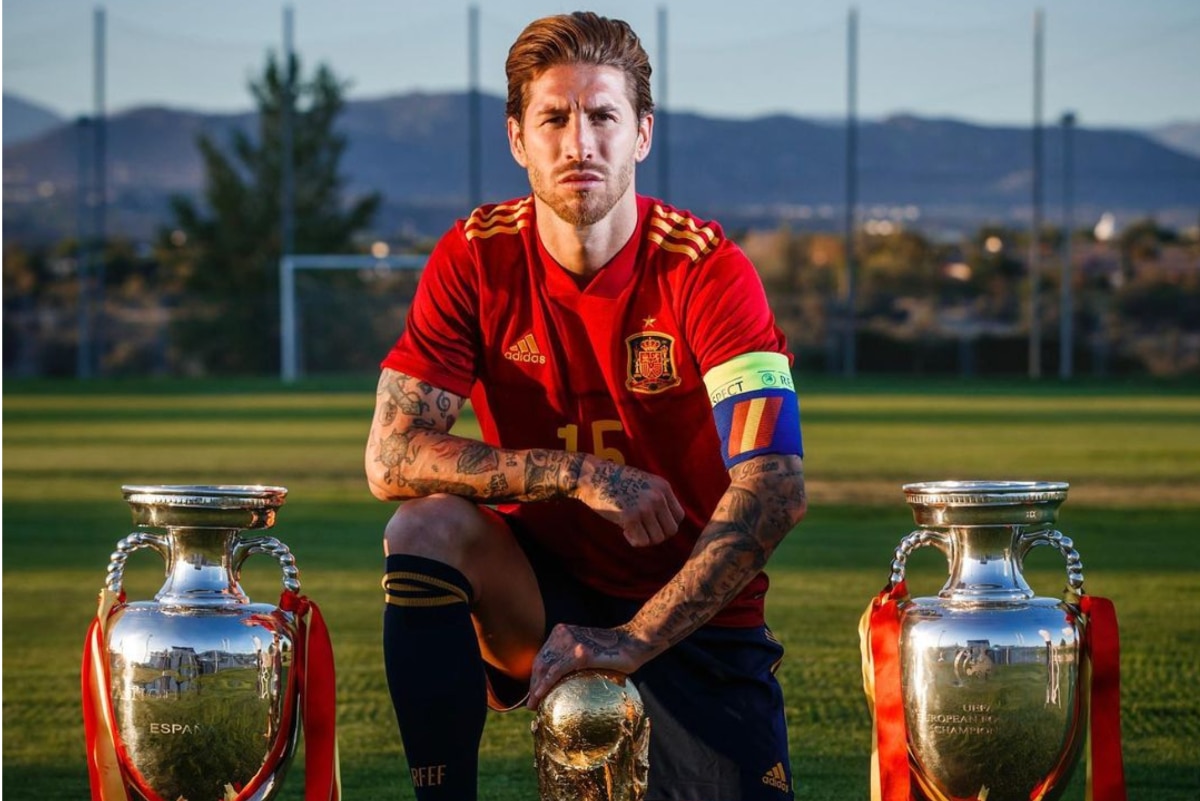 New Delhi: PSG star defender Sergio Ramos announced his retirement from international football on Thursday, ending his 18-year old career with the Spanish National Team, where he won every possible silverwares.
He took to Instagram and penned a heartfelt note and uploaded some of the memorable snaps during his time with La Roja. The 36-year old appeared in 180 matches, the most number of games played by any Spanish player and scored 23 goals. He was won the FIFA World Cup in 2010 and two back to back Euros in 2008 and 2012.
Ramos revealed that the current head coach Luis de la Fuente called him up and said that the former Real Madrid man will no longer be in his future plans regardless of his performance.
"The time has come. Time for me to say goodbye to the Spain national team. To La Roja. This morning, I received a call from the current Head Coach who informed me that I mam not and will not be part of his plans, regardless of how I perform or what I do in my career", Ramos wrote on Instagram.
"With a heavy heart, it's the end of a road that I hoped would stretch out further and which would end with a better taste in my mouth, on a par with all the success we achieved with La Roja. I honestly believe that this journey deserved to end at my own choosing or because my performances were not at a level worthy of our national team", he told.
In his note he also mentioned about players who he admires. The defender mentioned about Luka Modric, Lionel Messi and Pepe.
"Not due to a question of age or other reasons that, although I have not heard them directly, I have certainly felt. Because age in itself is not a virtue or a defect; it's just a number that is not necessarily related to performance or ability. I admire and envy players like Modric, Messi and Pepe. They are the essence of tradition, values, meritocracy and justice in football. Unfortunately, it won't be like that for me because football isn't always fair and football is never just football", he said.
"This is something I have to accept, albeit with this sadness I share with you but also with my head held high, and thankful for all these years and for your support. I come away with unforgettable memories, all the titles we've fought for and celebrated together and the tremendous pride I feel as the most capped Spanish international of all time".
"This badge, this shirt and these fans, all of you, have made me happy. I'll continue to support my country with the passion of someone lucky enough to proudly represent it 180 times. My heartfelt thanks to all of you who believed in me!", Ramos concluded.