It is quite evident that the relative lack of ambition and a little lackadaisical approach is being accepted, and that is really not on.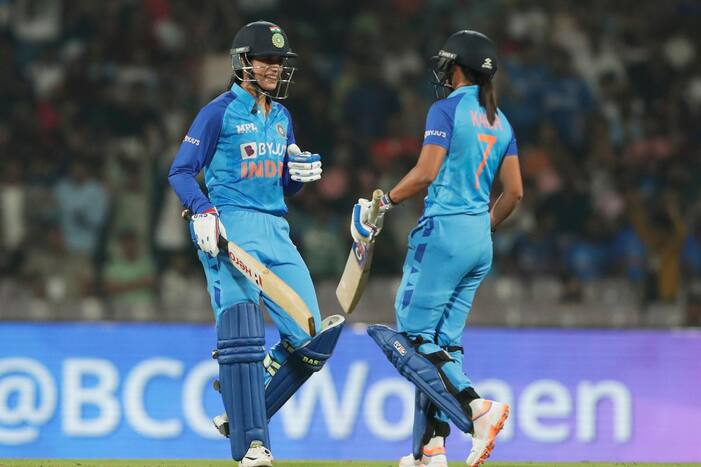 St George's Park: The Indian women's cricket team has been in the news in recent days largely for good reason, with the Women's Indian Premier League (WIPL) and the famous victory in the Women's Under-19 World Cup. But somehow, the senior women's team, which is now playing in one of the top tournaments on the calendar, seems to get away from scrutiny. Their progress in the Women's T20 World Cup seems to be going as per plan – they have, after all, made the semi-finals. But it is quite evident that the relative lack of ambition and a little lackadaisical approach is being accepted, and that is really not on.
On Monday evening, the Indians played their league match against and a DLS win by five runs ensured that they made it to the semi-finals. But the manner in which the league had been set up, it would have to be a disastrous performance overall to ensure that they didn't make the knockout stage.
The Indian team was clubbed with Pakistan (as always), the West Indies, England and Ireland. Given the level of the other sides, it would indeed need a disaster to see India fall out of the semis.
So duly beat Pakistan, the West Indies and also Ireland. Equally duly, they lost to England, in a match they should really have won.
But it seems that the mental set-up is tuned to this for the women. That they will lose to the stronger sides, and that is OK. That is not acceptable.
The England match had India going great guns before the wheel fell off as they lost by 11 runs, a margin they could have achieved with a little more aggression and positivity.
But not just that. The Indian batting has been with some serious lack of ambition. Instead of carving runs when needed, the mantra seems to be go for the big shot – if it succeeds, great. Otherwise, too bad.
Smriti Mandhana and Richa Ghosh have been central to the batting, with Jemimah Rodrigues adding some runs on occasion. The rest, including Harmanpreet Kaur, have been pedestrian.
Then there is Shafali Verma, whose batting philosophy seems to be that she will swing at everything and then leave, mostly with a pained expression, but really to remedy in subsequent matches.
Even against Ireland, this rather nonchalant approach was evident. Verma went for under a run-rate of 100 while Mandhana skied the cricket ball four times in her knock of 87. Any other side would have ensured she didn't get even 20.
Harmanpreet played what is becoming a typical airy-fairy shot and got out while Ghosh, who had done well with the bat so far, went for her version and was dismissed first ball.
Now, with the semi-final against Australia looming, it would be a surprise if India made any further progress. It needs more than the fatalistic shrug that they are facing a better side to make a real difference.
It needs aggressive batting that includes running singles, not just hitting sixes, and an imaginative bowling, which seems to be missing.
If no change in tactics and attitude are seen, the match with Australia could once again see India ending their campaign with any silverware at the senior level. Accepting that in itself is a defeat.