The Coco Gauff Vs Madison Keys quarterfinal match in the ongoing Dubai Championships saw a total of 82 unforced errors.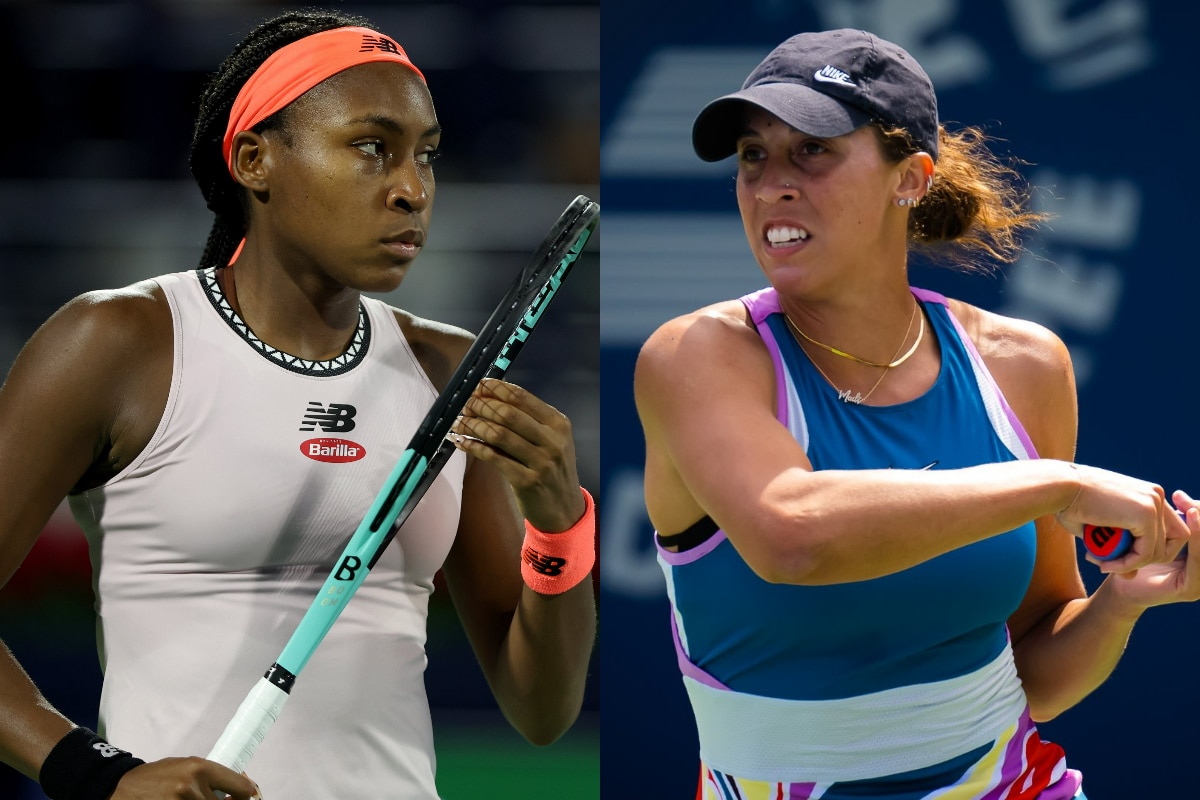 Dubai: Coco Gauff on Thursday became the fourth American to reach the 10 WTA semifinals before turning 19 during her quarterfinal match against Madison Keys in Dubai Championships, but what caught the eye were the number of unforced errors in the game.
In an all-American quarterfinal, Keys committed an astonishing 52 unforced errors. Gauff, who is 10 years younger than Keys, didn't had a clean game either. She committed 31 unforced errors.
While Gauff could consider herself lucky to get through, tennis fans from around the world were in total disbelief after the bizarre round of eight clash.
The 18-year-old fifth seed relied on her steady serve and capitalized on Keys' mistakes to set up a semifinal clash with Iga Swiatek.
Here are some of the Twitter reactions.
Oh my god. pic.twitter.com/6FMBUPkGa3

— José Morgado (@josemorgado) February 23, 2023
Watching Keys v Gauff is annoying cause you know Keys is a much better player but she makes too many errors. Now Gauff will face Iga in the semifinals and the world no.1 will have herself 2 bagels. #DDFTennis

— Shukri Abdullah 🍔 (@shukriabdullah) February 23, 2023
They should also get compensated for the 82 unforced errors between Keys and Gauff 🙂

— Damian Kust (@damiankust) February 23, 2023
This was hard to watch 🙈 If Coco makes so many mistakes with Iga tomorrow, she will be punished for it. That's for sure.

— Weronika L (@WeroLit33) February 23, 2023
Madison Keys with 51 unforced errors in 20 games against Coco Gauff… wow.

— What's All That Racket (@AllThatRacket24) February 23, 2023
Coco may have won but her stats were poor. 4 winners, 31 unforced errors? Might as well have lost. I love Coco but this is not good.

— GiGi (@gigifrems) February 23, 2023
Meanwhile, top-ranked Swiatek stayed undefeated against Gauff, beating the American teenager 6-4, 6-2 to reach the final on Friday.
The three-time Grand Slam champion improved to 6-0 against the 18-year-old Gauff, and each victory has been in straight sets. The Pole beat Gauff in last year's French Open final.