The Rocks Heartwarming Gesture Towards Little Kid During WWE Comeback Breaks Internet
2 min read
The Rock Comeback in WWE: The video is going viral and it is truly unmissable.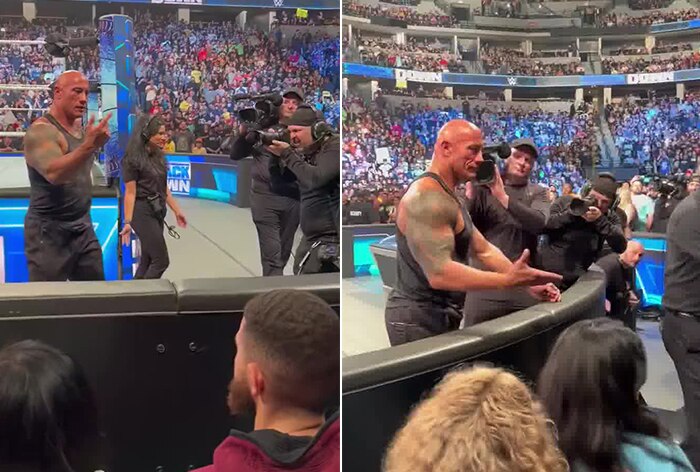 New York: Without a doubt, Dwayne Johnson, a.k.a The Rock, is easily the most popular WWE star ever. Despite having returned to the ring after four years, The Rock had a massive crowd rooting for him. From kids to youngsters to aged people – he had everybody backing him. But amid all the cheering and the chaos, it was a little kid who stole the limelight. After The Rock stepped out of the ring, he realised a little kid was looking for a phoro with the icon. The Rock stopped and then went towards the kid and obliged the fan with a memory he will cherish for life. Here is the video that is now going viral:
We ❤️ to see it!@TheRock @MakeAWish pic.twitter.com/zEZU4jDzcJ

— WWE (@WWE) September 17, 2023
After shattering all records, reports suggest that The Rock is interested in returning to action at WrestleMania 40 against Roman Reigns. The match-up is set to take place in Dwayne's hometown in Philadelphia.
The Rock's return to the company was a surprise to everyone. The secret was kept very well by all involved in it. The Denver crowd showed their appreciation for the return. In the upcoming days, there would be expectation from fans that their hero makes his appearances more frequent as that please his well-wishers.
Meanwhile, The Rock's return was viewed over 103 million times on social media. While this number is impressive, it didn't come as a shock with Johnson's star power in and outside wrestling. Surely, he will make frequent appearances from now on.