Aakash Chopra and Venkatesh Prasad have been involved in an ugly social media spat over KL Rahul's retention in team India.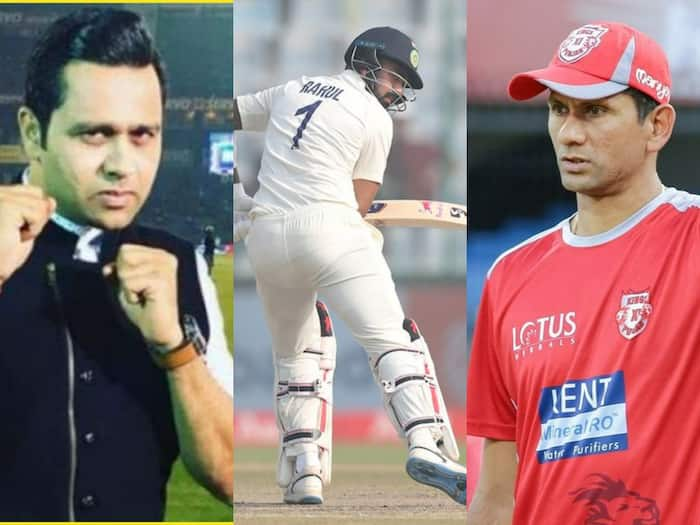 New Delhi: India batter KL Rahul's extended lean patch in Tests has triggered an ugly social media war between two former Indian cricketers, Venkatesh Prasad and Aakash Chopra. Prasad has been severe in criticism of KL Rahul and feels he should be dropped from the team owing to his poor record, calling him a product of favouritism. The pacer got a response from Aakash Chopra who called Prasad an agenda peddler.
"I am not saying KL Rahul will become like Rohit Sharma but I humbly request you to stay calm. If there are any agendas, let's not peddle them. Let's talk about the numbers that are actually there and not those that suit your thoughts," Aakash stressed.
In response, Prasad gave a cracking reply to Aakash Chopra saying he has made a great career by airing his views, triggering a massive social media banter.
"I have no agenda against any player, maybe there are others who have. Difference of opinion is fine but calling contrary views as apna personal agenda and Twitter par mat laayein is funny for @cricketaakash, considering he has made a great career by airing his views. I have nothing against KL or any other player, my voice has been against unfair selection and different yardsticks for performers. Be it Sarfaraz or Kuldeep, have voiced based on merit. But it was disappointing to see Aakash calling it personal agenda."
In reply, Chopra said: "Venky bhai, msgs are getting lost in translation. You here. Me on YT. I invite you to come on a Video Chat…we can do it Live. Difference on opinions is nice…lets do it properly I'll not have any sponsors on it & nobody will make money out of it. Up for it? You have my number."
However, Prasad dismissed Chopra's request and said he doesn't want to engage in any discussion on the topic further.
"No Aakash, nothing is lost in translation. In your 12 minute video you have called me as an agenda peddler because it didn't suit your narrative. It is crystal clear. And I have made my points very clear in this Twitter thread. Don't wish to engage with you further on this," he said.
Veteran Indian cricketer Harbhajan Singh also joined the debate, asking the critics to leave KL Rahul alone.
"Can we leave @klrahul alone guys? He hasn't done any crime. He is still a top player. He will come back strong. We all go through such patches in international cricket. He is not the first one and last one. So please respect the fact that he is our own player and have faith," tweeted Harbhajan.