Aakash Chopra and Venkatesh Prasad have been involved in an ugly social media spat over KL Rahul's retention in team India.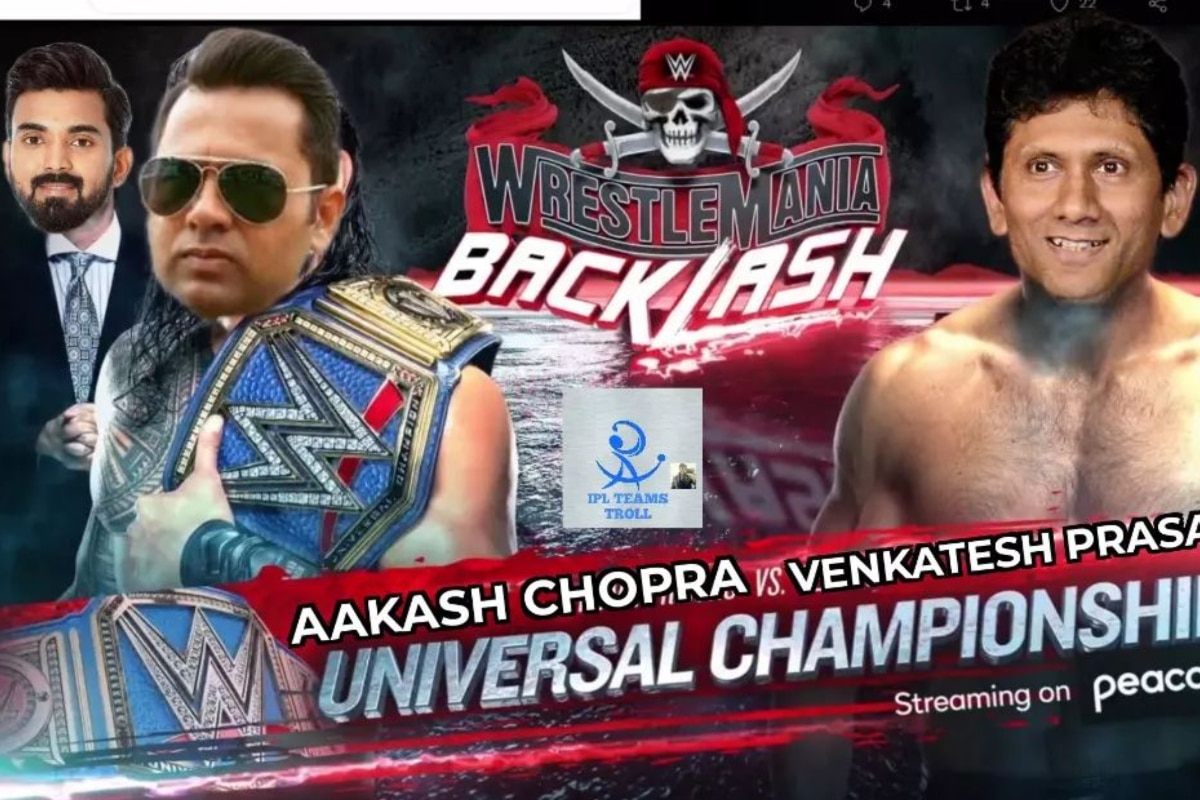 New Delhi: A Twitter war between former India cricketers Akash Chopra and Venkatesh Prasad has started over the past few days, due to Indian batter KL Rahul's extended lean patch in Tests. This all began when Prasad took his social media and criticized the team management and selectors for giving continuous chances to an out-of-form batter KL Rahul while ignoring consistent performers of the game. calling KL a product of favouritism. The pacer got a response from Aakash Chopra who called Prasad an agenda peddler.
"I am not saying KL Rahul will become like Rohit Sharma but I humbly request you to stay calm. If there are any agendas, let's not peddle them. Let's talk about the numbers that are actually there and not those that suit your thoughts," Aakash tweeted.
In response, Prasad gave a cracking reply to Aakash Chopra saying he has made a great career by airing his views, triggering a massive social media banter.
Twitterati has started sharing funny memes after their verbal abuse, here are the viral memes and posts:
KL Rahul sending Aakash Chopra to fight with Venkatesh Prasad on twitter pic.twitter.com/NFCfKyTUJO

— B🅰️rle-G (@Hero_Zumour) February 22, 2023
KL Rahul according to

Venkatesh Aakash
Prasad : Chopra : pic.twitter.com/PtVZF8ba31

— ANGAD (@MedicoAngad_7) February 21, 2023
Venkatesh Prasad vs Aakash Chopra on KL Rahul pic.twitter.com/E71OqXCreU

— Rajabets India🇮🇳👑 (@smileandraja) February 21, 2023
Aakash Chopra and Venkatesh Prasad fighting on twitter for KL Rahul 😂 pic.twitter.com/njBRIwCyZT

— A (@AppeFizzz) February 21, 2023
You two in video chatpic.twitter.com/LJxM81m4Qm

— A (@AppeFizzz) February 21, 2023
India has won the first two Test matches against Australia in the ongoing Border-Gavaskar Trophy 2023. Now Rohit Sharma led India will play the third Test match in Holkar Stadium, Indore. This tournament is important for India to qualify for World Test Championship 2023 final.