The one sport Kohli, who comes cross as an aggressive character, is afriad of trying is UFC Mixed Martial Arts.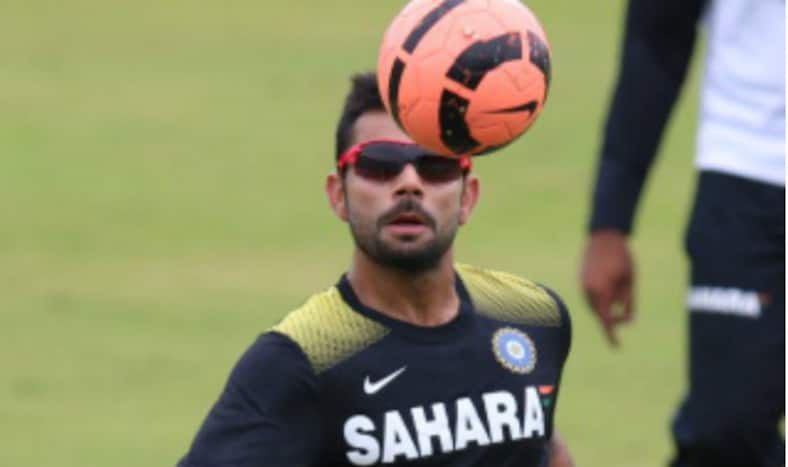 Delhi: Over the years, Virat Kohli has grown as arguably the best batter in the world and has also been winning hearts off-the-field with his heartwarming gestures for fans. Fans love to get an insight into everything Kohli does in his personal space as he is an inspiring figure. In a clip shared by the former India captain on Twitter, he goes on to make a lot of revelations. From his choice of food to his style, the most interesting thing we thought he revealed was the one sport he is afraid of trying. The one sport Kohli, who comes across as an aggressive character, is afraid of trying is UFC Mixed Martial Arts. This is bound to hurt the UFC fans.
Lesser-known facts!
Catch me spill the beans on food, fashion, and more on Ep 2!

Click here to explore more of Wrogn- https://t.co/lG4lxBGW2o@StayWrogn#StayWrogn #ad pic.twitter.com/dMXwglq7To

— Virat Kohli (@imVkohli) February 20, 2023
In the same clip, Kohli confesses that Golf is the one sport he is not good at despite trying to pick up.
Meanwhile, Kohli made crucial contributions with the bat in the Delhi Test against Australia with scores of 44 and 20. India won the match by six wickets to take a 2-0 lead and retain the Border-Gavaskar Trophy for a record fourth consecutive time.
The team will now travel to Indore where they will play the third Test at the Holkar stadium but before that there is a break of over a week for the players to recharge their batteries for the remainder of the series.