Virat Kohli was dismissed for just 12 in the first innings of the first Test match against Australia.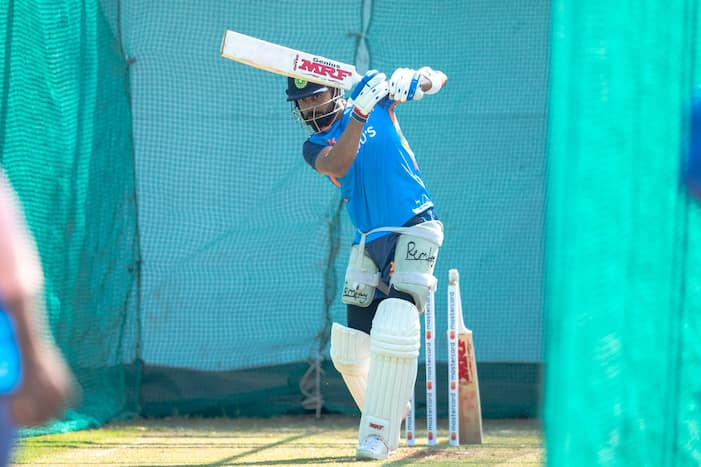 New Delhi: Legendary former India captain Kapil Dev came in support of Virat Kohli despite his poor form with the bat in the longest format and expects the stylish cricketer to score 'two-three centuries' by the end of the ongoing Test series against Australia.
Ever since returning to form, Kohli has played just two Tests against Bangladesh but without much success. On Friday too, Kohli failed to impress, getting out on 12 after hitting just two fours. However, Dev felt that Kohli will find his footing as the series progresses.
"I think he will make an impact, because he still has a lot of hunger left in him, which we all can see. The first match is very important. If he makes runs, then his playing style changes. When there is a bigger player the first Test match is always important," Dev said on YouTube channel 'Uncut'.
"If he even makes 50, then I can predict that he will make 2-3 centuries in this series because both teams will get two chances. We need to keep that in mind," added the 1983 World Cup-winning former India skipper.
Kohli has a brilliant record against the Australians, more so at their own backyard. Kohli has played 20 Tests against Australia, scoring 1682 runs at an average of 48.05, including seven centuries and five half-centuries with a highest of 169.
In 13 Tests that Kohli played in Australia, the former skipper scored 1352 runs at an average of 54.08, that included six centuries and four fifties. On home soil, Kohli scored just 330 runs in seven Tests against Australia and managed just one century and a fifty.