A detergent factory gutted in a major fire in West Bengal's Siliguri that took 10 hours to douse.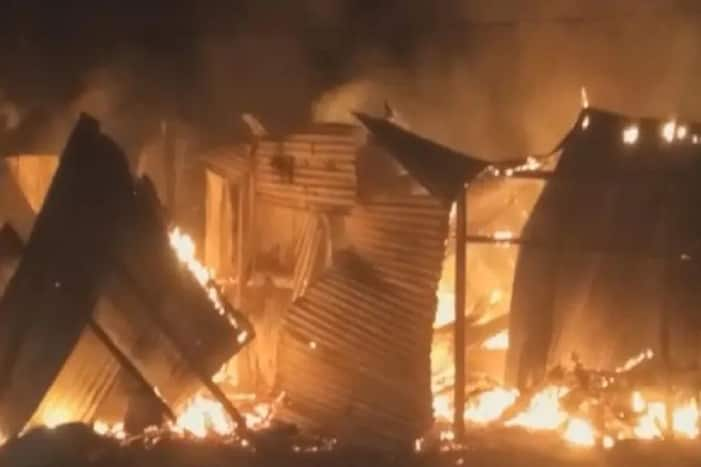 Kolkata: A major fire broke out at a detergent factory in northern West Bengal's Siliguri, and it took around 10 hours for the firefighters to bring the blaze under control. Smoke was first spotted at the factory in Fulbari in the New Jalpaiguri police station area late on Saturday.
Initially, workers of the factory tried to douse the blaze but when they failed, the fire brigade was informed. It took 10 hours for five fire engines to bring the blaze under control — in the early hours of Sunday.
The impact of the blaze was such that the concrete roof of the factory collapsed. No one was injured in the blaze, which is suspected to be caused by an electrical short-circuit as per the officials.
The damage caused by the fire could be around Rs 8-10 crore as the whole manufacturing unit was gutted, an executive of the factory said, adding that estimation was being done. An investigation is underway to ascertain the exact cause of the fire, an official said.